.
.
SABRE Civilian Safety Awareness Program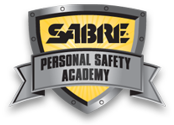 A Simple, Affordable Solution to Keep You and Your Family Safe!
What you will learn:
Risk reduction strategies to help discourage potential threats
How to protect yourself at a safe distance
The best self defense technique to escape an attacker
How to protect yourself during high stress encounters
The best techniques to deploy pepper spray safely and effectively
Next Upcoming Class / Cost
.